Many thanks to Sandra Martin for the war memorial information.
The front of the lectern has been found in the museum stores in Ashton-under-Lyne - thanks to Rachel Cornes for letting Sandra Martin and myself have a look around and to take photographs
Below is a photograph of the sculptor and artist who made the memorial and a short biography written by his son.
NoŽl Andrew
19th November 1914 Ė 1st April 2001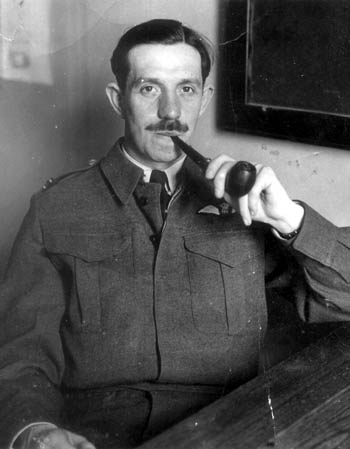 NoŽl Andrew was born at 123, Henrietta Street, Ashton-under-Lyne on 19th November 1914.
He was educated at Ashton Grammar School and Manchester School of Art where he achieved his ATD (Art Teacherís Diploma) prior to the outbreak of the 1939 - 45 war. On 2nd September 1937 he married Florence Irene Emslie of 57, Turner Lane, Ashton-under- Lyne at Christ Church, Ashton.
His first appointment was in Clacton upon Sea, Essex where he taught until the outbreak of war when he volunteered for service in the Royal Air Force.
His first son (David Francis) was born on 17th November 1940.
In 1943, as a Flight Lieutenant, he was posted to Penfold Air Station, near Red Deer, Alberta, Canada as a flying instructor seconded to the Royal Canadian Air Force. His second son (John Phillip) was born in Red Deer on 2nd April 1944.
In July 1944 he returned to England and was subsequently posted to India and Burma flying Mosquito aircraft on unarmed reconnaissance. He remained in this posting until the termination of hostilities, achieving the rank of Acting Squadron Leader.
After demobilisation from the Royal Air Force, he returned to Ashton to teach at the Heginbottom School of Art. It was during this period that he completed the memorial plaque to Francis Thompson, Poet which is located in the entrance hall of the Central Library. The plaque was unveiled by Councillor T Smith, Mayor of Ashton, on Saturday, 15th September, 1951 (Ashton-under-Lyne Reporter, 21st September 1951)
In conjunction with Mr Eric de Court, cabinet maker, he also created the war memorial for the then Ashton Grammar School, now Ashton Sixth Form College. In 1952 he left the School of Art to take up a post as Lecturer in Art at Stranmillis Training College in Belfast, N Ireland.
In 1965 he returned to England to take the position of Head of Art at West Midlands College of Education, Walsall, Staffordshire, where he remained until his retirement in 1976, having held the posts of Senior Tutor and, at his retirement, that of Deputy Principal. He retired to Wareham in Dorset where he remained until shortly before his death on 1st April 2001. His wife Irene died on 16th January 2003.
He leaves his two sons, six grandchildren and two great grandchildren.
MEMORIAL BACK ON DISPLAY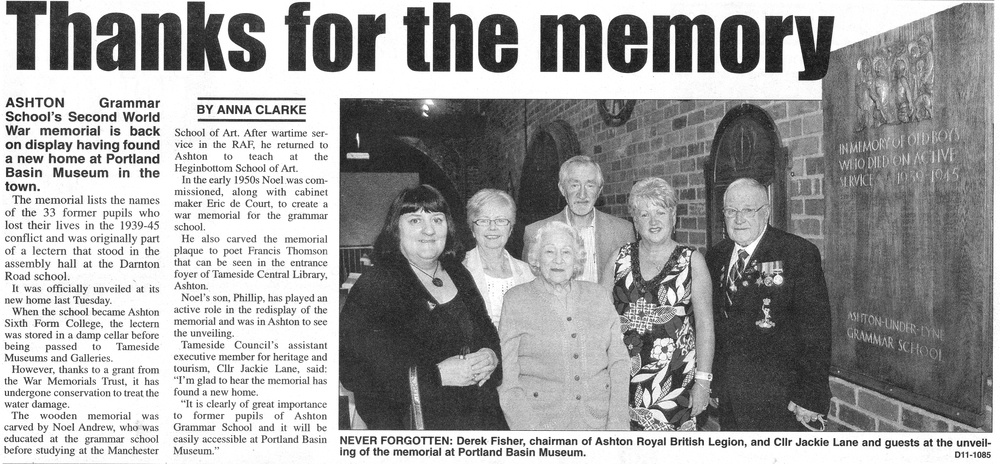 Gay Oliver, Sandra Martin and Hubby, Joyce Greenwood, Jacqui Lane and Derek Fisher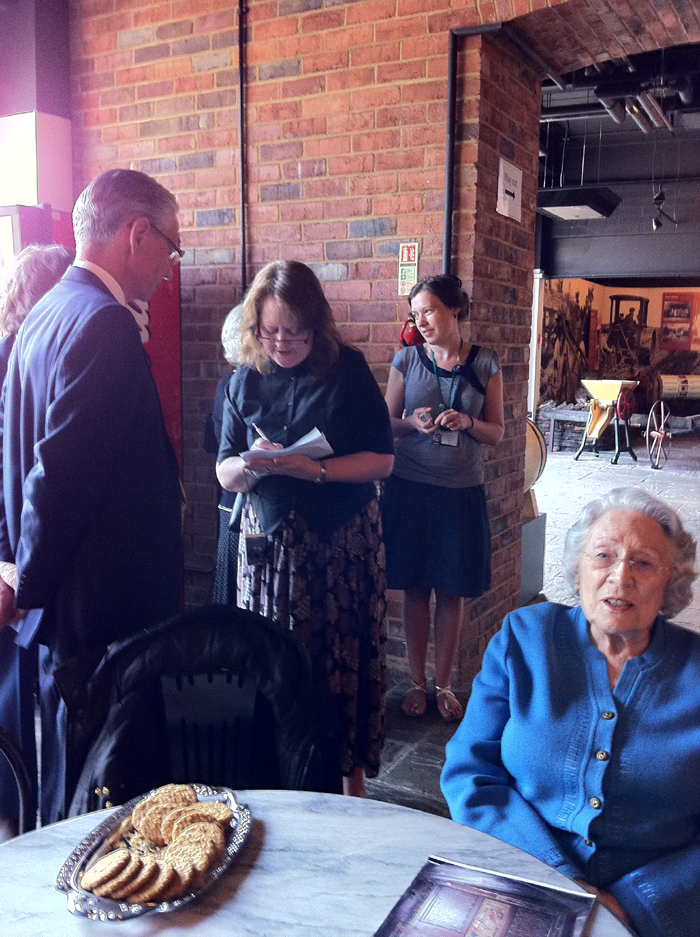 Joyce Greenwood - Teacher at the School from 1942-1982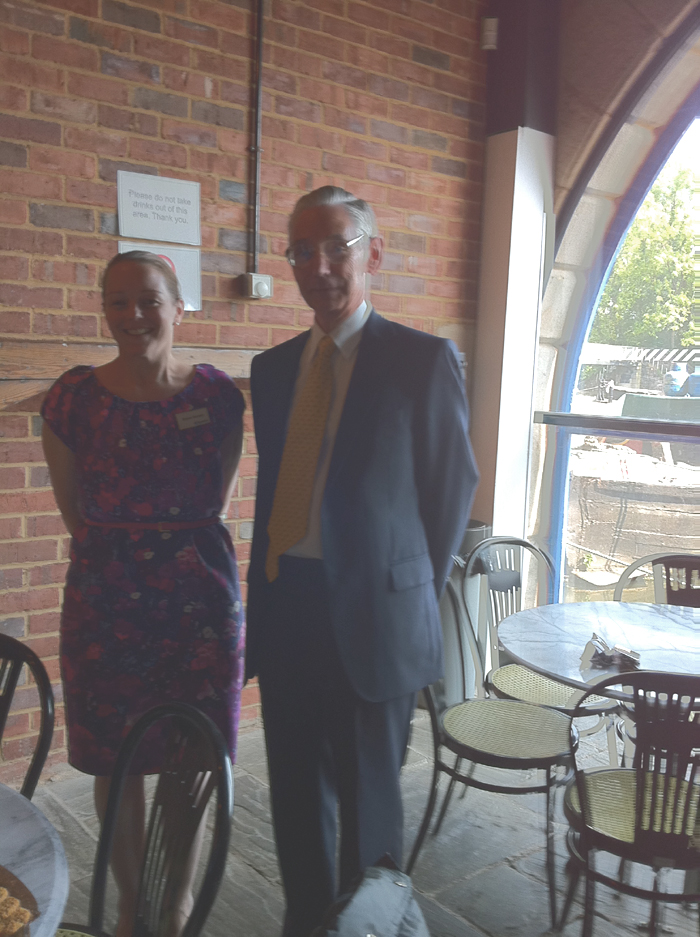 Philip Andrew - Son of the Sculptor and Emma Varnham - Curator of the Museum
First World War Memorial Found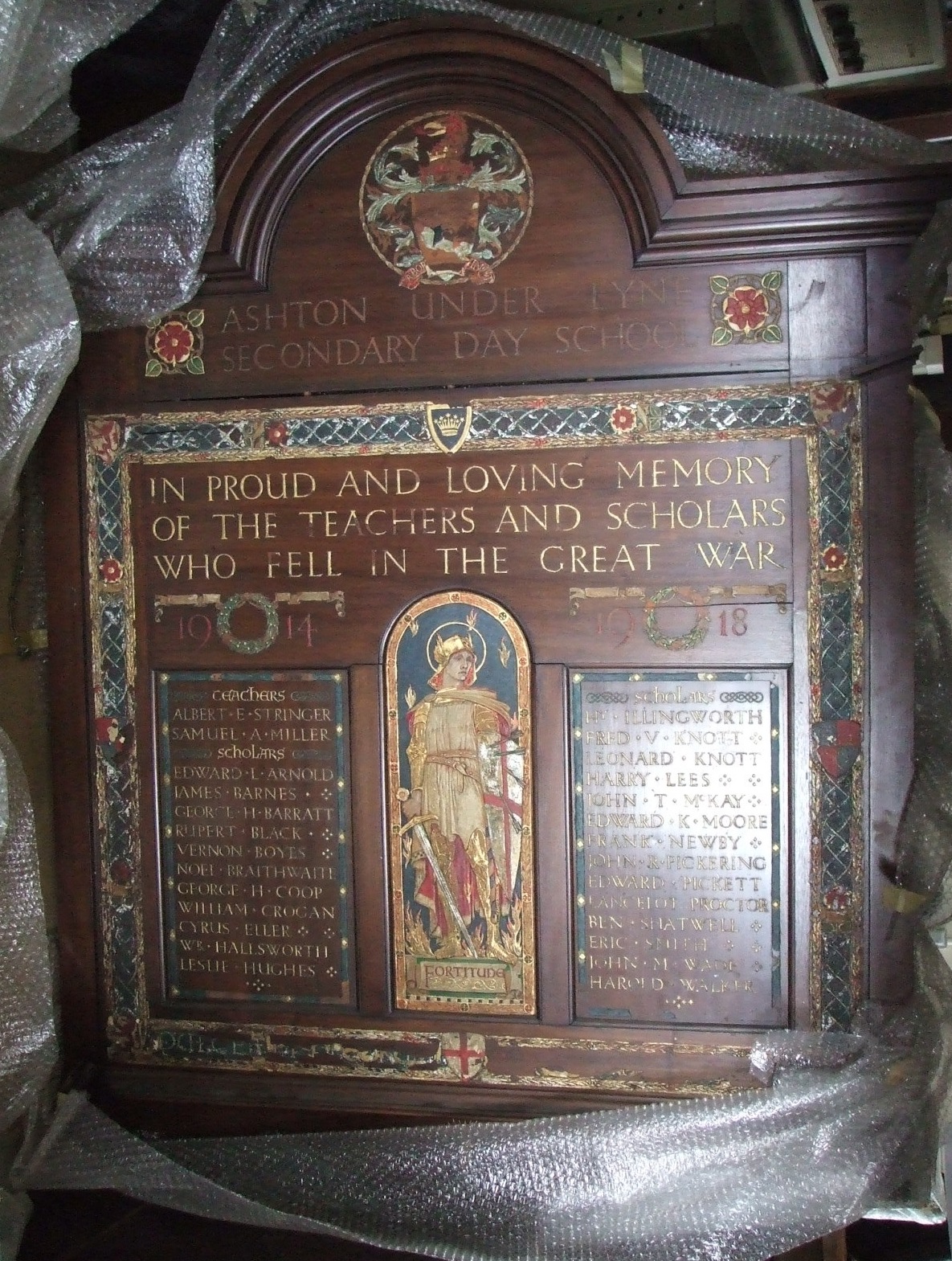 A campaign now begins for conservation of this memorial and putting it on public view again. Meanwhile I am beginning to construct biopics of these boys and teachers who died.
Click Here to read the next instalment.